About VDB TV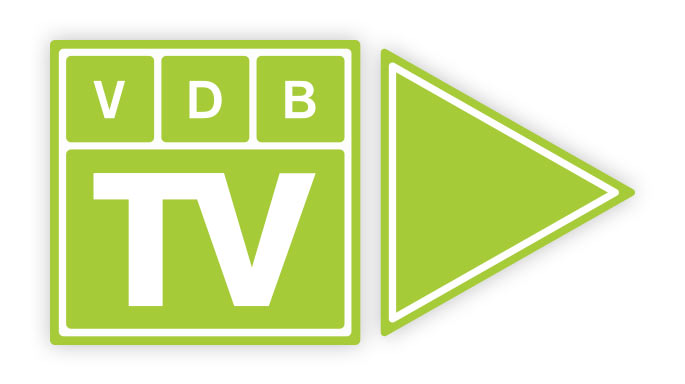 Launched in 2015, VDB TV is an innovative digital distribution project which provides free, online streaming access to curated programs of video and media art.
Sourced from the historically significant archives of the Video Data Bank, VDB TV includes work from early video pioneers active in the 1960s and 70s, through to emerging contemporary artists. VDB TV offers viewers across the United States and beyond access to rare video art, the opportunity to engage with programs conceived by a wide range of curators, and original writing, all while ensuring that artists are compensated for their work.
Current
Program 13: August 2017 - VDB TV: Decades - Sandwiched Between Trauma and Apocalypse: history as it intersects with biography and the rewriting of the past, curated by Aily Nash
Past

Program 1: May 2015 - The Feminist Origins: VDB's On Art and Artists Interview Collection
Program 2: July 2015 - Tuned In, Turned On: Videofreex Tape the World
Program 3: October 2015 - FEELINGS, curated by Rachael Rakes and Leo Goldsmith
Program 4: December 2015 - Histories of Sexuality, organized by Johanna Burton with Alicia Ritson
Program 5: February 2016 - American Psycho(drama): Sigmund Freud vs. Henry Ford, curated by Nelson Henricks
Program 6: May 2016 - Ship of Fools, curated by George William Price
Program 7: July 2016 - Invalid data: dreaming through the gaps, curated by Abina Manning and Eugenia Marketou
Program 8: September 2016 - CHANNELING: an invocation of spectral bodies and queer spirits, curated by Latham Zearfoss and Ethan White
Program 9: November 2016 - VDB TV: Decades - The Whole World Is (Still) Watching, curated by Solveig Nelson

Program 10: January 2017 - VDB TV: Decades - The Electric Mirror: Reflecting on Video Art in the 1970s, curated by Robyn Farrell
Program 11: March 2017 - VDB TV: Decades - Problematizing Pleasure / Punk Theory, curated by Steve Reinke
Program 12: May 2017 - VDB TV: Decades - Future-Past-Present: A Journey Through the Twenty-Tens So Far, curated by Omar Kholeif
This project is supported in part by an award from the National Endowment for the Arts. To find out more about how NEA grants impact individuals and communities, visit www.arts.gov.