About this program:
A quiet and compelling study of marine life, The Aquarium juxtaposes captured animals with Alaskan land and waterscapes — their would-be natural habitat. Built with funding from Exxon as reparations for the 1989 Valdez oil spill, the Alaska SeaLife Center featured in The Aquarium is an ironic home for beluga whales, sea lions, octopi, and other animals. Wojtasik weaves together this experimental documentary carefully, observing the intricacies and effects of momentous human errors. Both peaceful and horrific, this video encapsulates the feelings of anxiety and powerlessness in watching the destruction of nature.
"Arriving at a time when so much art strains to be fashionably cynical (we're all doomed anyway), Wojtasik's video would probably inspire no more than a groan from some corners. But this is not a 'message movie' transposed to a gallery setting; its formal strategies set it firmly in the realm of art, and ultimately the message, if there is one, is tantalizingly ambivalent."
— Claire Barliant, Artforum, May 2006
Love what you're watching? Paweł Wojtasik Videoworks: Volume 1 is now available!
Order the compilation on vdb.org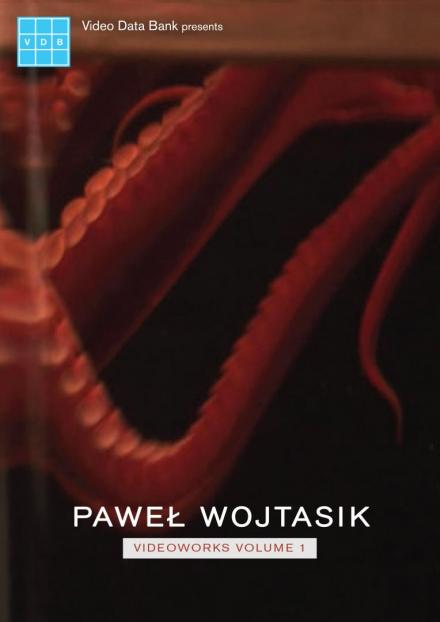 About Paweł Wojtasik:
Paweł Wojtasik was born in Lódz, Poland, and lived in Tunisia before immigrating to the United States where he received an MFA from Yale University in 1996. From 1998 until 2000 he was a resident at Dai Bosatsu Zendo Buddhist monastery in upstate New York. Wojtasik's internationally recognized films and video installations are visionary and poetic reflections on our environment and culture. His film The Aquarium (2006) deals with the destruction of the oceans; while the 360° panoramic video installation 360° Below Sea Level (2009-2011), with soundscape by Stephen Vitiello, concerns the plight of New Orleans, also examined in Next Atlantis (2010), with music by Sebastian Currier. Next Altantis premiered at Carnegie Hall in New York City in January 2010. 360° Below Sea Level was first presented at Massachusetts Museum of Contemporary Art (MASS MoCA), North Adams, MA in 2009-10. It exhibited as part of the PROSPECT 2 biennial in New Orleans, along with another installation work, Single Stream (with Toby Lee and Ernst Karel), which was also shown at the Museum of the Moving Image in New York. The single-channel version of Single Stream was presented at the 2014 Whitney Biennial and at the Ann Arbor Film Festival. Wojtasik's Pigs (2010) was included in Views from the Avant-Garde, a part of the 2010 New York Film Festival, and at the 2011 Berlin International Film Festival. The film had its Asian premiere at the 35th Hong Kong International Film Festival, where it won the Grand Prize in the short film category. Wojtasik's work has also been shown at PS1/MoMA, Long Island City, NY; Smack Mellon, Brooklyn, NY; Reina Sofia, Madrid, Spain; Wadsworth Atheneum, Hartford, CT; and the Flaherty Film Seminar, among others. Twice a recipient of a NYSCA individual artist grant, Wojtasik was awarded a Fulbright Scholarship for 2012. Paweł Wojtasik was a 2012 fellow in Video/Film from the New York Foundation for the Arts. Wojtasik's first feature film End of Life (a collaboration with John Bruce) was shown at the 2018 New York Film Festival. The film was selected as a candidate for the 2018 European Academy Awards. Pawel's second feature documentary, The End and the Means, portrays workers of the Indian city of Varanasi. It had its North American premiere at RIDM in 2018.
Featured titles
Filmed primarily in Alaska, The Aquarium contrasts the openness of the primeval Arctic landscape with the entrapment of captured sea mammals in aquariums. It speaks of the progressive destruction of these animals' habitat, seeing beyond the alluring spectacle.
About VDB TV
VDB TV is an innovative digital distribution project which provides free, online streaming access to curated programs of video and media art. Sourced from the historically significant archives of the Video Data Bank, VDB TV will include work from early video pioneers active in the 1960s and 70s, through to emerging contemporary artists. VDB TV offers viewers across the United States and beyond access to rare video art, the opportunity to engage with programs conceived by a wide range of curators, and original writing, all while ensuring that artists are compensated for their work.
Our Funder