Welcome to VDB.org!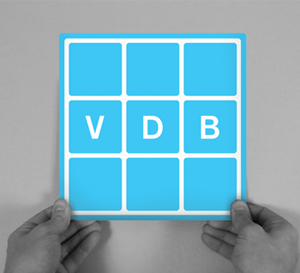 Launched in Spring 2011, the Video Data Bank website was completely redesigned for a more user-friendly experience. Built with the assistance of development company Fuse IQ, the revised site introduced improved navigation, online ordering, and a number of great new features, such as:
User Accounts: Create an Account so you can place orders, create video wish lists or donate to VDB.
Wish Lists: Wish lists will make it easy for you to keep track of your most-wanted videos. After creating your user account, just click "Add to Wish List", choose your format and use type, and add to your wish list. Send your wish list on to others—great for faculty who need to communicate with their librarians and purchasing departments.


Online Ordering: When logged in to your user account, use vdb.org to process standard sales and rentals for most titles. Just click "Order Video", choose your format and use type, and add to your shopping cart. Check out using an institutional purchase order, or pay via credit card with our secure hosted payment gateway.


Video Art Gallery
: View the latest and greatest of VDB clips in the Video Art Gallery. Select from New Releases, Featured Videos, Most Viewed, and Random Picks.

Improved Browsing and Searching the Collection: In the Browse the Collection side bar, you can search by Artist or Title, check out the latest additions to the archive in New Releases and DVD Box Sets, scan through our Curated and Single Artist Compilations, or navigate one of our Special Collections: On Art and Artists, Videofreex Archive, Early Video Art, Kuchar Archive.
Bigger and Better Video Clips and Images: View full-screen, high-quality clips and images for nearly all VDB titles in distribution throughout the site.
Listing Style: Throughout the site, choose to view information via one of two different styles—Gallery View or List View.
News + Events: This section lists VDB artist news, upcoming events, recent newsletters, and VDB in the press.
Video Art Related Merchandise
: Show your love for VDB! Order a copy of the essential
Feedback: The Video Data Bank Catalog of Video Art and Artist Interviews
, or purchase some VDB merchandise.
Video Art Resources
: Download essays about video art and artists commissioned by VDB, scan the comprehensive, annotated bibliography of critical writing on the history of video and media art, view links to other organizations and resources related to VDB, or check out what's available in our on-site print library.
Online Donations
: As a 501(c)3 not-for-profit organization, VDB relies on funding from federal and state agencies, and donations from the public. Here you can quickly and easily donate to invest in the continued success of VDB's mission and programs. All donations are tax-deductible.
Curators and programmers also have the ability to view full-length video previews, and our artists can update their contact information and check in anytime to see where their work has been previewed, screened or sold.