I Say I Am: Program 1 & 2
02:11:50 | 2 DVDs
Collection: Curated Compilations
Tags: Feminism, Performance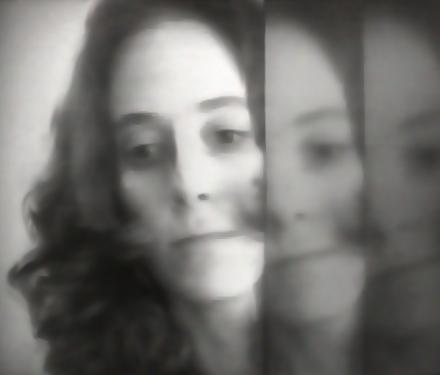 A collection of early feminist videos curated by Maria Troy, Associate Curator of Media at the Wexner Center in Columbus, Ohio. These video performances by eleven women artists, made between 1972 and 1980, sketch a time when feminism was a new and powerful liberatory movement, when video was a relatively new invention, and when social institutions—including the art world—were undergoing radical reevaluation.
The subject matter of 1970s feminist performance video was personal, often articulated in the direct address of an artist performing alone. Autobiography, identity, relation of self to others, questioning of female stereotypes, and the expansion of self through personae were recurrent themes.
The complete essay written by Maria C. Troy for the I Say I Am collection can be found on the Essays page.
Included Titles
Desire and the Home: Program 1 Challenging the dominant ways of making and critiquing art, feminist art practice in the 1970s stressed personal connections to materials and immediacy of context over formal abstraction.

Collection: Curated Compilations

Tags: feminism, performance

The tapes in Facing the Self: Program 2 are organized around the appearance of the female form, particularly the face. Using at times elaborate, but more often very limited, visual means and divergent visual and theatrical strategies, each tape...

Collection: Curated Compilations

Tags: feminism, performance