Parallel I-IV
00:43:12 | 1 DVD
Collection: Single Artist Compilations
Tags: Technology, Video games, War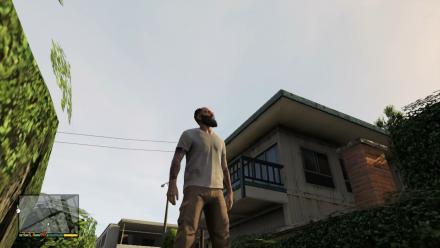 The four‐part cycle Parallel deals with the image genre of computer animation. The series focuses on the construction, visual landscape and inherent rules of computer-animated worlds.
"Computer animations are currently becoming a general model, surpassing film. In films, there is the wind that blows and the wind that is produced by a wind machine. Computer images do not have two kinds of wind."
-- Harun Farocki
"This series continues the late filmmaker's long-standing investigation into the rise of calculable, actionable images possessing a relationship to reality very different than that of the cinema before them. Tracing the evolution of video game graphics from the two-dimensional schematics of the early 1980s to the photorealistic environments of today, Farocki foregoes the obsession with novelty that too often characterizes discussions of so-called "new" media, instead situating games within a longer history of representation. The Parallel series is a major achievement that exemplifies a key attribute of a singular practice cut far too short: Farocki joins poetic speculation with analytical strength to call upon the viewer not simply to look and listen carefully, but also to think along with him."
-- Erika Balsom, Artforum, November 2014
Included Titles
The four‐part cycle Parallel deals with the image genre of computer animation. The series focuses on the construction, visual landscape and inherent rules of computer-animated worlds. "Computer animations are currently becoming a general...

Collection: Single Titles

Tags: art history, environment, history, image processing, landscape, media analysis, technology, video games, video history

The four-part cycle Parallel deals with the image genre of computer animation. The series focuses on the construction, visual landscape and inherent rules of computer-animated worlds. "Computer animations are currently becoming a general model,...

Collection: Single Titles

Tags: media analysis, video games

The four‐part cycle Parallel deals with the image genre of computer animation. The series focuses on the construction, visual landscape and inherent rules of computer-animated worlds. "Computer animations are currently becoming a general model,...

Collection: Single Titles

Tags: environment, history, media analysis, video games

The four‐part cycle Parallel deals with the image genre of computer animation. The series focuses on the construction, visual landscape and inherent rules of computer-animated worlds. "Computer animations are currently becoming a general model,...

Collection: Single Titles

Tags: environment, history, media analysis, video games